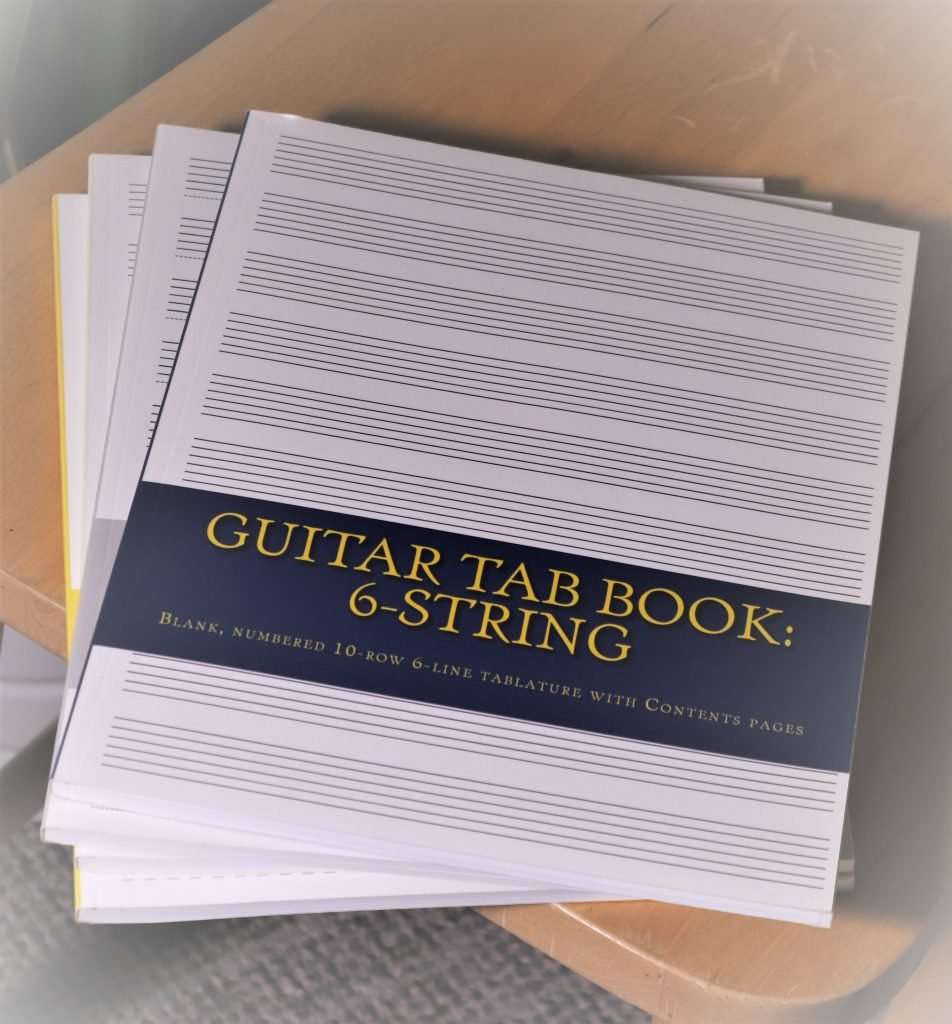 NOT just a TAB book. Each page is numbered so that you can write down what's on it in the 4-Contents pages. Pages have 10-rows of 6-line Tablature. Awesome to keep all of your TAB in one place and be able to find that song when you need it.
As unique as you are, this is 4+1 notation. Use the solid 4 lines as 4-string TAB or write 5-string TAB or standard notation using the extra dashed line. Numbered pages throughout and 4-Contents pages ensure that you can record what you write. Find that song when you need it! Get it here.
Bass guitar, mandolin, banjo, ukulele, basic 4-string instrument TAB paper is available here.
For those who like to have both music notation and TAB together. This book will help you to keep organized with it's numbered pages and 4-Contents pages. Loose sheets can get lost. Find that song when you need it!
Guitar Tab and Music Staff Notebook With Contents Pages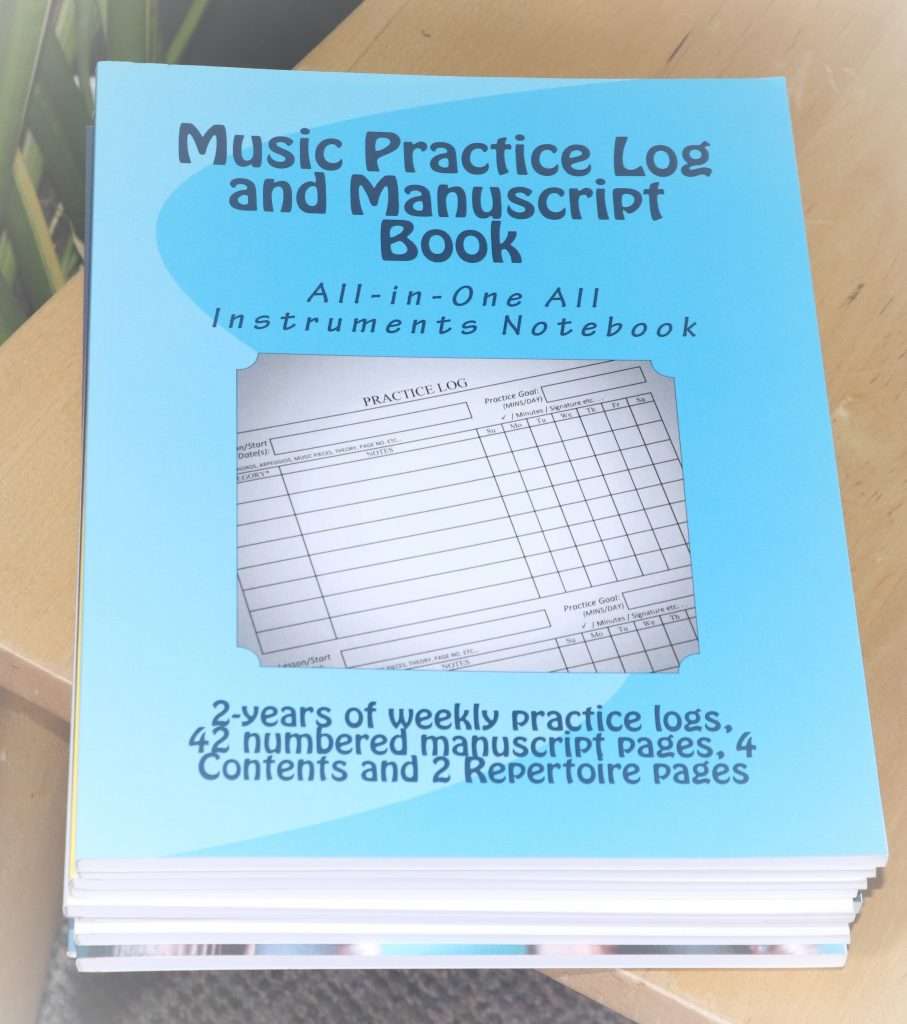 A unique book that combines a practice log and 5-line TAB or notation. The notation sheets have page numbers making it easy to reference pages used for practice.
Music Practice Log and Manuscript Book: All-in-One All Instruments Notebook 2-year book – 2 weeks per page plus separate manuscript pages.
MORE PRACTICE LOG CHOICES HERE.
FREE BLANK TAB SHEETS
Download your FREE printable blank guitar TAB sheet in various styles. All FREE downloadable pdf's are BOLD AND FREE. Choose from 6-string TAB, TAB plus Standard Notation, or the unique and versatile 5+1 sheets to use for either TAB or Standard Music Notation.
Click other links for notebooks that have the same sheet format, and also include page numbers and Contents sheets. These are ideal to keep all of your sheets organized and in one place.
The notebooks below will help you to keep track of your TAB and other notation sheets. They are a great way to keep your music where you won't loose it. Pick up some today! Notebooks also make great gifts for your musical friends. Go here for more gift ideas for musicians.
Get SKILLShare FULL ACCESS FREE for 2 Months
Disclosure: Some of the links in this post are 'affiliate links'. This means if you click on the link and purchase the item, I will receive an affiliate commission.
Bass guitar, mandolin, banjo, ukulele, and any other 4-string instrument TAB paper is available here.
Get standard 5-line music notation paper on this page.