FREE Noteflight Tutorial Videos below to get up and running with this useful and innovative online software. The tutorials are made with guitar players in mind but the same processes applies for other instruments too.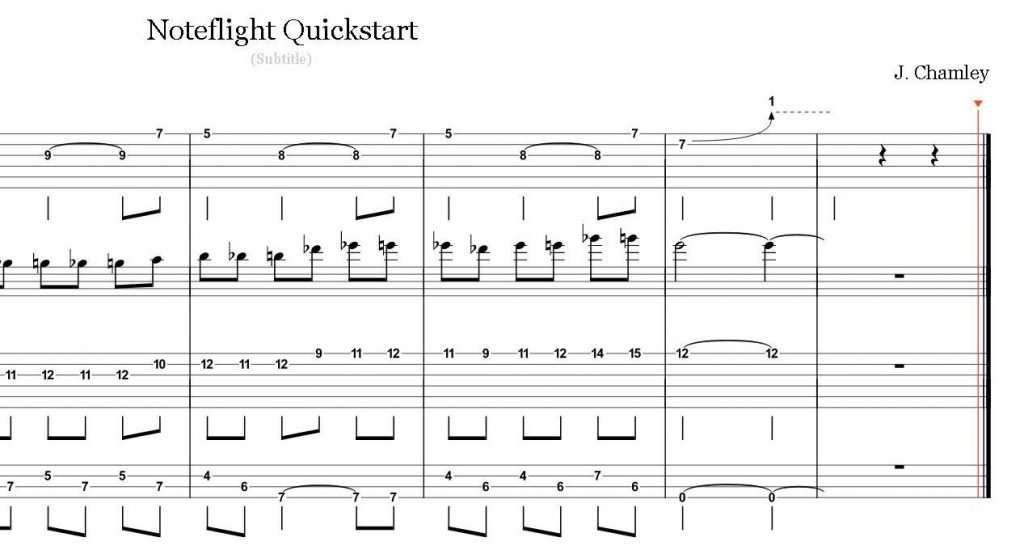 FREE Noteflight Tutorial Videos Available on YouTube and Udemy
Watch the following YouTube Noteflight tutorial and learn the essential aspects of Noteflight. Or, take the FREE Udemy Course and learn additional content in a course that divided into short lessons.
Get FREE Music Practice Log Sheets and handy Books on this page.
Noteflight is not ALL Good
Noteflight is a useful program, but has some limitations for guitarists in particular. While you should be aware of those limitations, it can still do a great job. It actually does a good job creating TAB. But Noteflight should really fix this one problem and I believe they would gain the respect of more guitarists.
5-Line Music Staff Manuscript Notebook with Contents Pages – Standard 8-1/2″ x 11″ music notation book with numbered pages and blank Contents pages. Each page has 10 staff systems.
Other Useful Courses for Guitar
If you want to learn the fretboard, get essential lessons
Guitar Fretboard Secrets – Visualize all notes on the entire guitar fretboard in 30 days – Udemy Course Link