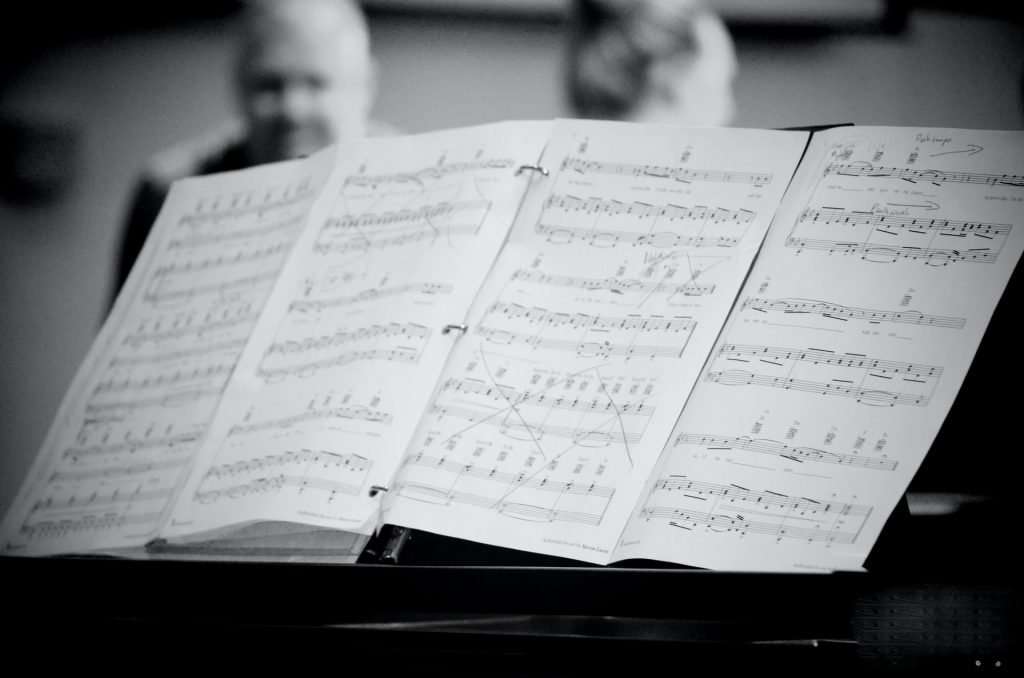 Follow this exercise to play guitar melodies in every key while keeping your hands in one position. Don't let those pesky keys get the better of you! Hone your skills and gain confidence to play guitar melodies in any key. Use the Exercises below to help you. Watch the intro video and download the exercise to practice.
Read Music for Guitar – Beginner's Course
See other available courses on this page
Download and print the FREE pdf files for the exercise in the video. Use the backing track to play along with:
Use this: BACH-ING AROUND TAB AND STANDARD NOTATION
Or this: BACH-ING AROUND STANDARD NOTATION ONLY
BACH-ING AUDIO TRACK – Play-along track at 100 bpm.
Get the Guitar-Pro file for this exercise here: http://guitarbasement.com/download-free-guitar-pro-files
Practice Tips to Succeed at Learning Every Guitar Key
Practice scales for each key to become familiar with notes in every key (Watch the video below and download the accompanying scale files).
Identify each note and use your ear to sense that you are playing the correct notes. Taking time like this regularly will help you to "burn in" that mental picture of each note.
Take your time and stay focused. Make that a habit and you'll succeed.
Watch This Guitar Scale Video to Learn Scales Used For Guitar Melody Exercise Above
The FREE below has all of the scales played in the above video:
12 MAJOR SCALES IN 1ST POSITION
Do you need blank 5-lined paper to write your music notes? Get it here and checkout the printed page-numbered books of music paper.