Music Practice Log Sheets
Print FREE music practice log sheets below. Simply download any of the available pdf files and print as many copies as you need.
To get even more organized, consider buying one of the practice log notebooks. Use a notebook to keep all of your sheets in one place – inside the book.
The printed books also include Repertoire pages where you can list the music pieces that you can play. Use the list as a reminder to periodically maintain each of the pieces.
2-Months FREE Premium Access to SKILLShare Along With my Course
Guitar Practice – Weekly Planner
WEEKLY GUITAR PRACTICE LOG SHEET – FREE PDF – includes Notation/TAB & blank Fretboard charts. Want this in a book? Take a look at the book below.
Guitar Practice Log book – Weekly Planner: 10 row practice log, 4 multipurpose TAB/staff lines, fretboard length blank chord chart  Lasts well over 2 Years – 1 page per week.
Music Practice Log – 2 Weeks per Page
BI-WEEKLY PRACTICE LOG SHEET – FREE PDF – use for any instrument. A similar sheet is used in two book formats below. With or without additional staff notation pages.
Music Practice Log book: 52-week practice log with two-page repertoire list 1-year – 2 weeks per page plus comment area. Thin book – easy to pack and carry with instrument.
Music Practice Log and Manuscript Book: All-in-One All Instruments Notebook 1-year book – 2 weeks per page plus separate manuscript pages.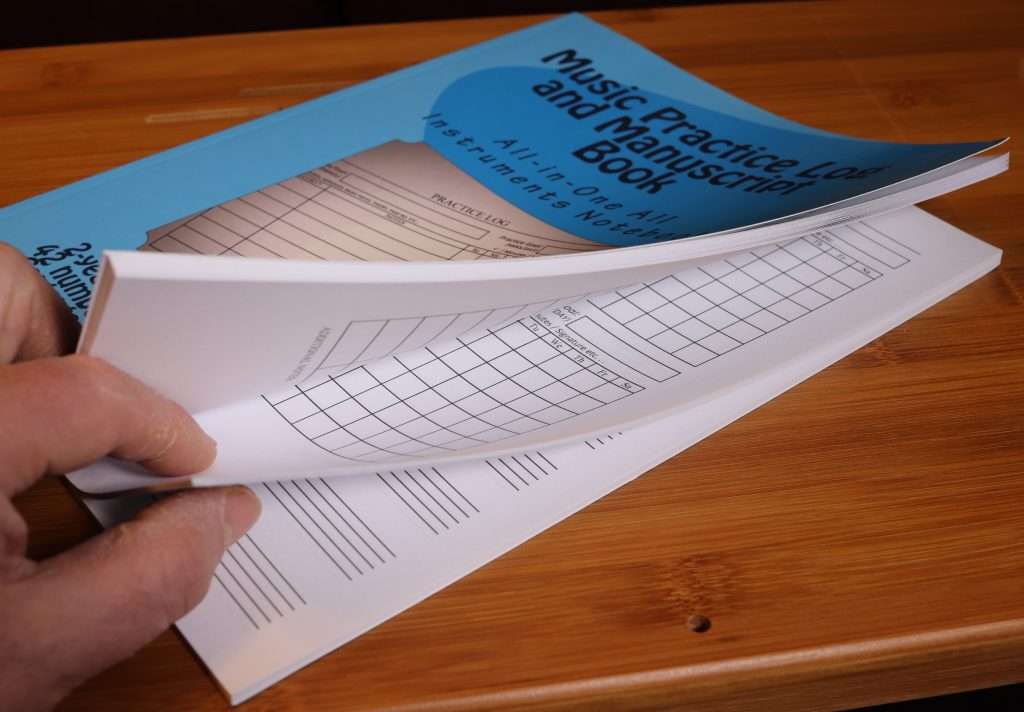 The books so far are weekly, or 2 weeks on a page. Consider the following format to keep notes across 2 pages for an overview of 31 practice days.
Music Practice Log – Month by Month
Keep track of daily and weekly progress as you practice and use the practice sheets as a day-to-day reminder of what you are working on. Record metronome settings, minutes practiced or other useful information to help you stay focused for more effective practices.
Download FREE pdf Staff Notation, 4-string TAB, 6-string TAB, or get page-numbered books of blank music sheets. Now that's a great idea!