Want to know the difference between 2/2 vs 4/4 time in music? It's all about "the feel."
Watch the video below for an example of 2/2 time or cut-time, compared with 4/4 time. The video shows part of course material that will appear in Udemy and Skillshare courses.
You'll also see examples of syncopation and tied notes used in the ragtime piece called The Entertainer by Scot Joplin.
Check below to download a FREE copy of The Entertainer sheet music for guitar (scroll down).
Disclosure: Some links in this post are 'affiliate links'. If you use links and purchase items, this site receives an affiliate commission which helps support this site, and at NO EXTRA COST to you. THANK YOU FOR YOUR SUPPORT!
You can learn The Entertainer in both Udemy and Skillshare courses. In the YouTube video below you'll learn how the 2/2 time signature affects the feel of this music. You'll also see how syncopation is used by Joplin as part of the "ragtime" feel.
Get FREE and Discounted Guitar Courses over on this page.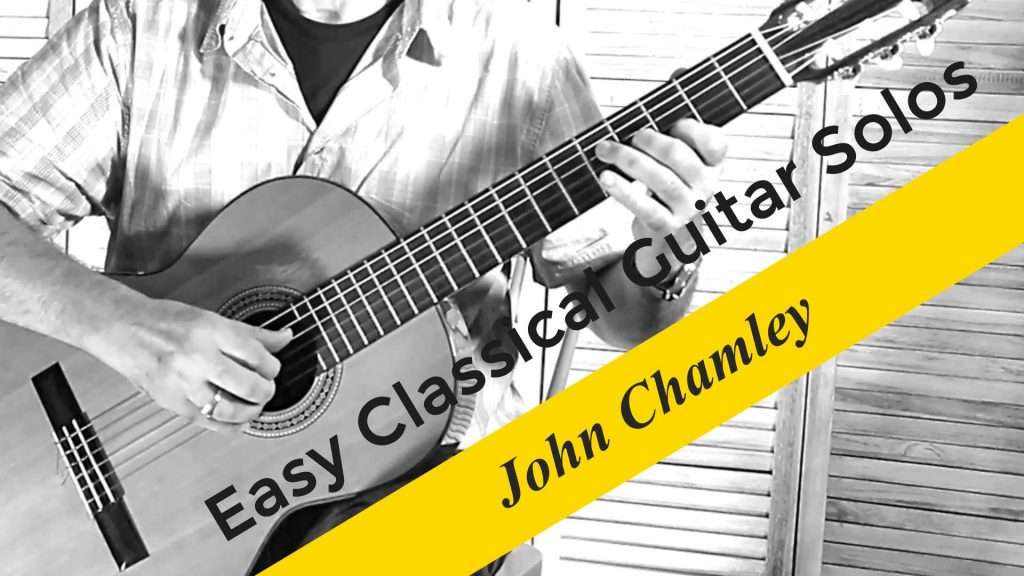 Learn Easy Classical Guitar Solos
Watch the Video on 2/2 and 4/4
Download "The Entertainer" in 2/2 Time
5-Line Music Staff Manuscript Notebook with Contents Pages – Standard 8-1/2″ x 11″ music notation book with numbered pages and blank Contents pages. Each page has 10 staff systems.
Download a free copy of "The Entertainer" melody and follow along with the video. Look for the examples of tied notes appearing before beat 2, and also before beat 1 in a following bar.
Guitar Practice Log book – Weekly Planner: 10 row practice log, 4 multipurpose TAB/staff lines, fretboard length blank chord chart  Lasts well over 2 Years – 1 page per week.