Learn how to create music books free with Dorico 4 SE music notation software. With the latest version of Dorico 4 SE, creating music books has become more accessible and easier than ever. And, if you want to use more than two instruments, you can upgrade to Dorico Elements.
Music books and worksheet are a challenge, especially if you don't have the right tools. However, by using the "flows" feature in Dorico, you can organize your separate music examples in any order – all within the same project file.
What is Dorico 4 SE?
Dorico 4 SE is a free version of the popular music notation software Dorico 4 Pro. It offers a simplified set of features for musicians and music teachers who want to create music notation or score their compositions.
Want tips on entering notes into Dorico? Read this post here.
If you want to create music books free, then Dorico SE is the key! But, if this is your real show, then you should go with Dorico Pro!
Creating a Music Book in Dorico 4 SE
To begin, download and install Dorico 4 SE from the Steinberg website. Once installed, launch Dorico 4 SE and follow the steps below to create your music book.
Step 1: Create a new project
When you first launch Dorico 4 SE, the program opens up in what they call the Hub. From here, watch the video below to take advantage of all features available to you in Dorico 4 SE or Dorico Elements. This is important if you want to use headings on each of your flows.
Step 2: Add flows
In Dorico 4, flows are designed to be like chapters in a book. However, you can also use flows to organize your worksheet examples where multiple flows can appear on each page. Each flow example is independent of the others.
To add a new flow, you first need to be in Setup mode. The Setup button is in the top left of the screen. The flows will then be displayed along the bottom. By default when starting a project you only have one flow called Flow 1.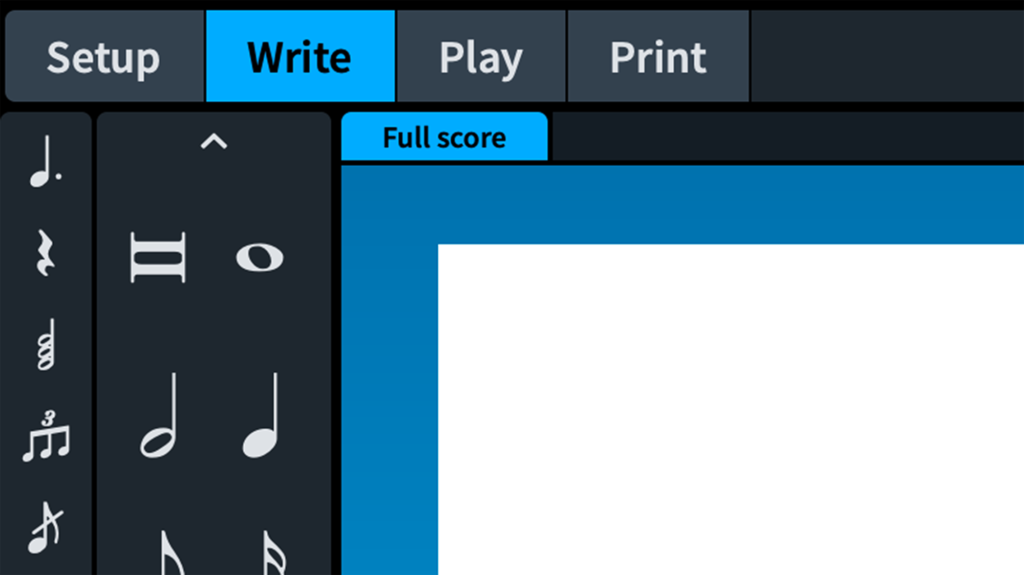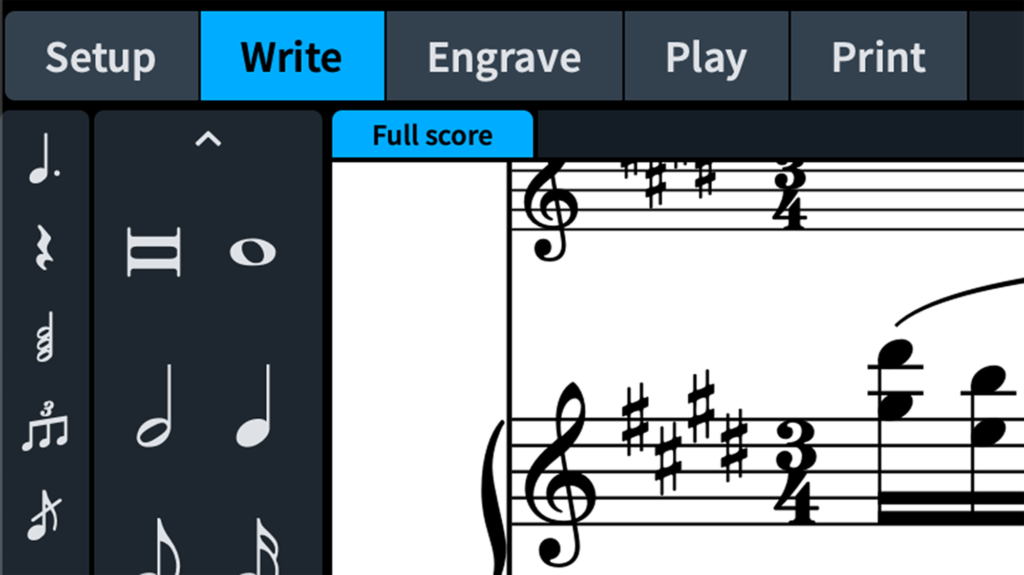 To create additional flows click on the "Add Flow" button to the right of the Flows window. Change the name of your flow if you wish and click "OK." Repeat this step for each new flow you want to create.
Step 3: Add music to your flows
Once you've created your flows, you can start adding notation to them. Double click on a flow to select it and Dorico will automatically switch to "Write" mode.
Since each flow is independent, you can write your flows in any order without affecting the other flows. You can even rearrange them in any order. However, at the time of writing this, Dorico seems to have a bug where the flow titles get thrown down or off the page.
Dorico's Flow Software Bug Workaround
To work around Dorico's Flow software bug it seems best to know what you want to do ahead of time, and plan how many Flows you'll need. However, if you still run into the moving flow titles issue there is another trick you can use.
Dorico has a convenient export feature for exporting flows. Try exporting all of your flows, then import them back into a new project file. Hopefully your flow heading problem will be solved in the new project.
Step 4: Customize your music book
Dorico 4 SE allows you to customize your music book in a variety of ways. You can change the font, adjust the page layout, and add images or other visual elements to your book. To access these options, click on the "Layout Options" button on the right-hand side of the window.
Step 5: Export your music book
Once you are happy with your music book, you can export it as a PDF file by clicking on the "Export" button and choosing the "PDF" option. You can then print your music book or share it digitally with others.
Benefits of Using Flows in Dorico 4 SE
Dorico 4 SE has enough of the powerful features from Dorico 4 Pro to help you to create music books free. Here are a few reasons why:
Organize your music examples: Flows allow you to separate your music examples as separate entities. into distinct chapters, making it easier for your students or readers to navigate through your materials.
Edit your music examples independently: By using flows, you can edit each music example independently without affecting the others. This makes it easier to make changes to your materials without having to start from scratch.
Save time and effort: Instead of creating separate files for each music example, you can create all of your examples within a single project using flows. This saves time and effort and makes it easier to manage your materials.
In conclusion, Dorico 4 SE is a great free tool for creating music books and worksheets once you understand how to use it. What you are missing from the Pro version is the ability to create separate text and image frames that you can organize on each page. These options are part of Engrave mode that is only currently available on Dorico Pro.
Buyer Beware!
As well as the Pro and the SE version, Dorico has a paid version called Elements. Elements allows you to create more than two instruments, but does not have the text frames and image frames that Pro has. It's important to understand what you are getting if you decide to upgrade.