Prepare for a Merry Fingerstyle Guitar Christmas
I know that this is being posted in September, but it's good to prepare your Christmas repertoire if you want to have a Merry Fingerstyle Guitar Christmas! Start your Christmas practice early, then when the time comes your listeners will thank you.
Here's a solo that you can start right away. It's a fun intermediate level fingerstyle piece called Deck the Halls. Are you looking for an easy guitar solo? Try the one on this page instead.
Book Launch Promotions
I hope you like the sample guitar music from Fingerstyle Guitar Christmas. There are three promotions available for the book of 12 pieces.
In all cases, I hope you enjoy the book. I would love to get your opinions in a review on Amazon. Reviews really help others considering the book and they keep books visible on Amazon.
The first promotion is exclusive to Guitarbasement Mailing List subscribers. Subscribers can receive BOTH a printed copy AND the Amazon eBook for the current posted eBook price.
Scroll down to the bottom to join the mailing list. Or, join from the popup that sometimes appears. An email will be sent shortly with more details of how to claim your offer. Don't miss it!
The second promotion is for the eBook only. There will be a $1 promotion available in October. So that you don't miss it, join the mailing list and be informed about this and other future offers… and even some free items.
The third promotion is for FREE "members only" access to the tutorials for other songs from Fingerstyle Guitar Christmas. Join the mailing list to learn more.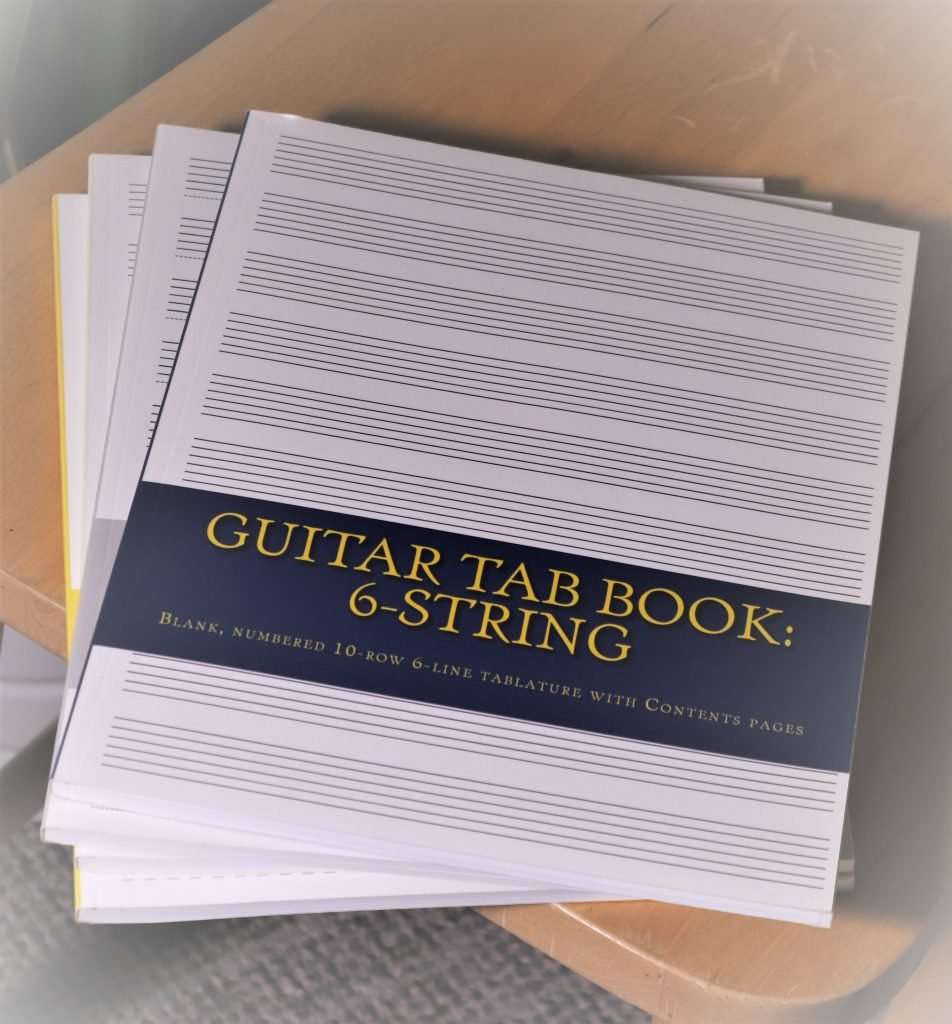 Tutorial Video for Deck the Halls
Watch this tutorial on how to play the FREE Deck the Halls PDF download arrangement. Checkout the Guitarbasement YouTube channel for more videos.
Guitar Practice Log book – Weekly Planner: 10 row practice log, 4 multipurpose TAB/staff lines, fretboard length blank chord chart  Lasts well over 2 Years – 1 page per week.
Deck the Halls Fingerstyle Guitar Solo FREE PDF Download
Here's the download for the free PDF file of Deck the Halls.
If you like the arrangement, get the whole book of 12 guitar solos in paperback or Kindle eBook here.
Also, watch out for more tutorials on this site for other guitar fingerstyle Christmas solos.