Guitar foot stools are standard equipment for classical guitar players. However, even non-classical players benefit from using a foot rest for playing guitar.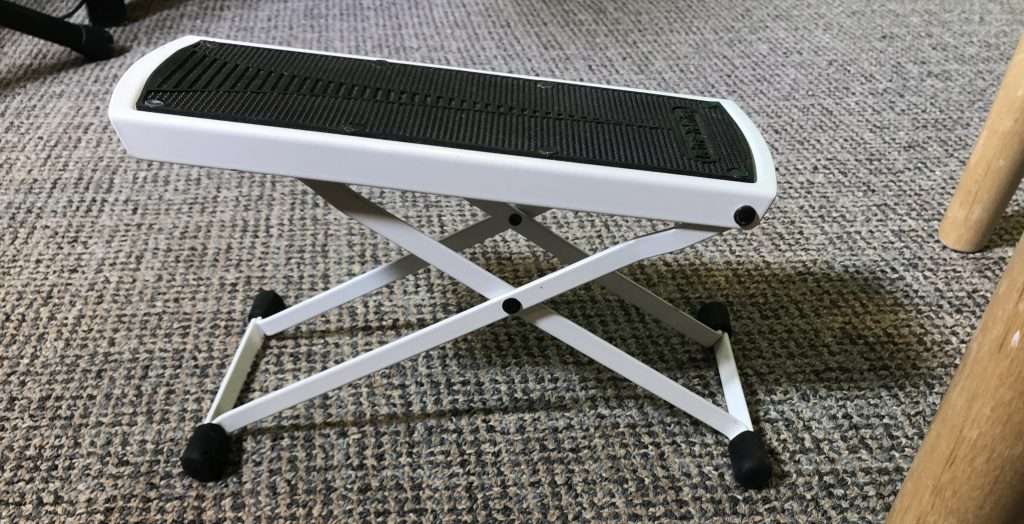 Here are some advantages of using a footstool:
It places the guitar in the best position to play
You can play with better posture and less body tension
It helps hold the guitar securely without creating body tension while "hanging on" to the guitar
5-Line Music Staff Manuscript Notebook with Contents Pages – Standard 8-1/2″ x 11″ music notation book with numbered pages and blank Contents pages. Each page has 10 staff systems.
Get FREE Music Practice Log Sheets and handy Books on this page.
Which type of Guitar Foot Stool is Best?
Watch the video below to understand which type of guitar foot stool is best for you. It will help you to understand the advantages of the various types available. You can also see an example of a simple way to make your own!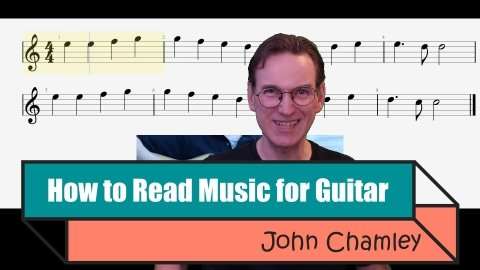 Why do you need a Foot Stool?
Many players hold and balance a guitar without the need of a foot stool. So why do you need one?
In my experience, even though I can play without one while sitting down, it's easier to play if I use one. You can use a foot stool either under the left or right foot depending on the type of guitar.
Disclosure: Some of the links in this post are 'affiliate links'. This means if you click on the link and purchase the item, I will receive an affiliate commission.
An acoustic 6-string guitar typically sits on the right knee. Whereas, a Classical Guitar sits well on the left knee. Whether you are strumming chords, playing classical guitar, or playing a lead guitar part, a foot stool helps you to keep control of your instrument.
Get FREE Music Practice Log Sheets and handy Books on this page.
What's so Good About Wooden Stools?
Although metal foot stools often take up the least amount of space, wooden guitar foot stools are a little nicer. A wooden foot rest feels better and more stable than a riveted steel foot rest. They also fold but they need to be a little thicker to hold the same weight as a metal stand.
Take a look at some of the options below.