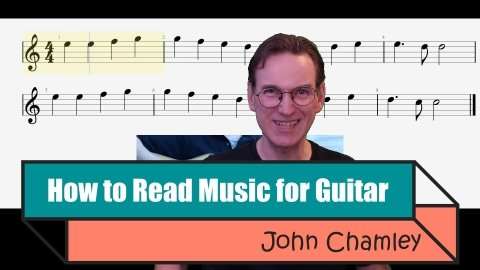 There are two types of Skillshare Courses, FREE or PAID.
The FREE Courses
If you visit Skillshare for the first time, they will not by default show you the FREE courses. But Skillshare FREE courses are plentiful. If you would like to find them, here is a link Start for Free – Online Classes on Skillshare. Go ahead and splurge (you can't beat FREE)! Learn as much as you can.
5-Line Music Staff Manuscript Notebook with Contents Pages – Standard 8-1/2″ x 11″ music notation book with numbered pages and blank Contents pages. Each page has 10 staff systems.
Guitar Practice Log book – Weekly Planner: 10 row practice log, 4 multipurpose TAB/staff lines, fretboard length blank chord chart  Lasts well over 2 Years – 1 page per week.
There are various Music Practice Logs on this page, along with FREE pdf downloads if you just want to print a few pages.
The Paid Courses
Now that we have that out of the way, as you would expect, the BEST courses are the paid ones. Often the FREE courses are a showcase for other paid courses by the same teacher. But that doesn't mean that the FREE courses are not chock full of good information. They are, and for good reason.
FREE Skillshare courses are often a "teaser" to get you to take other paid courses. Or, they may be promoting other services that the teacher, or their company, provides. Fair enough and all power to them! It's a win-win. You get to learn from experts in a particular field and you have the option to use other services provided by the teacher.
Why Pay?
With all of these FREE courses available, why would you want to PAY for courses? It's really a matter of what you think is important for you. Can you get all of the information that you need from FREE courses? You might say, "possibly!"
To explain further, first of all, here is my FIRST course on Skillshare. Go to it with this link: https://skl.sh/33ae7eh. The link will get you 1 months of FREE TRIAL Premium Membership. If you go directly to Skillshare, they usually offer less time.
To be transparent, if you use a link on this page and decide to continue your membership, I will receive a reward. Thank you for that if you do!
Back to the Question – Why?
By my reckoning, the main reason to PAY for courses is to have access to more valuable information. Time is one of the most valuable assets that we can never get back, and by paying a little you can gain a lot. So yes, you may be able to find lots of information but you often find it in pieces. And that takes time. Either way, let's keep learning!