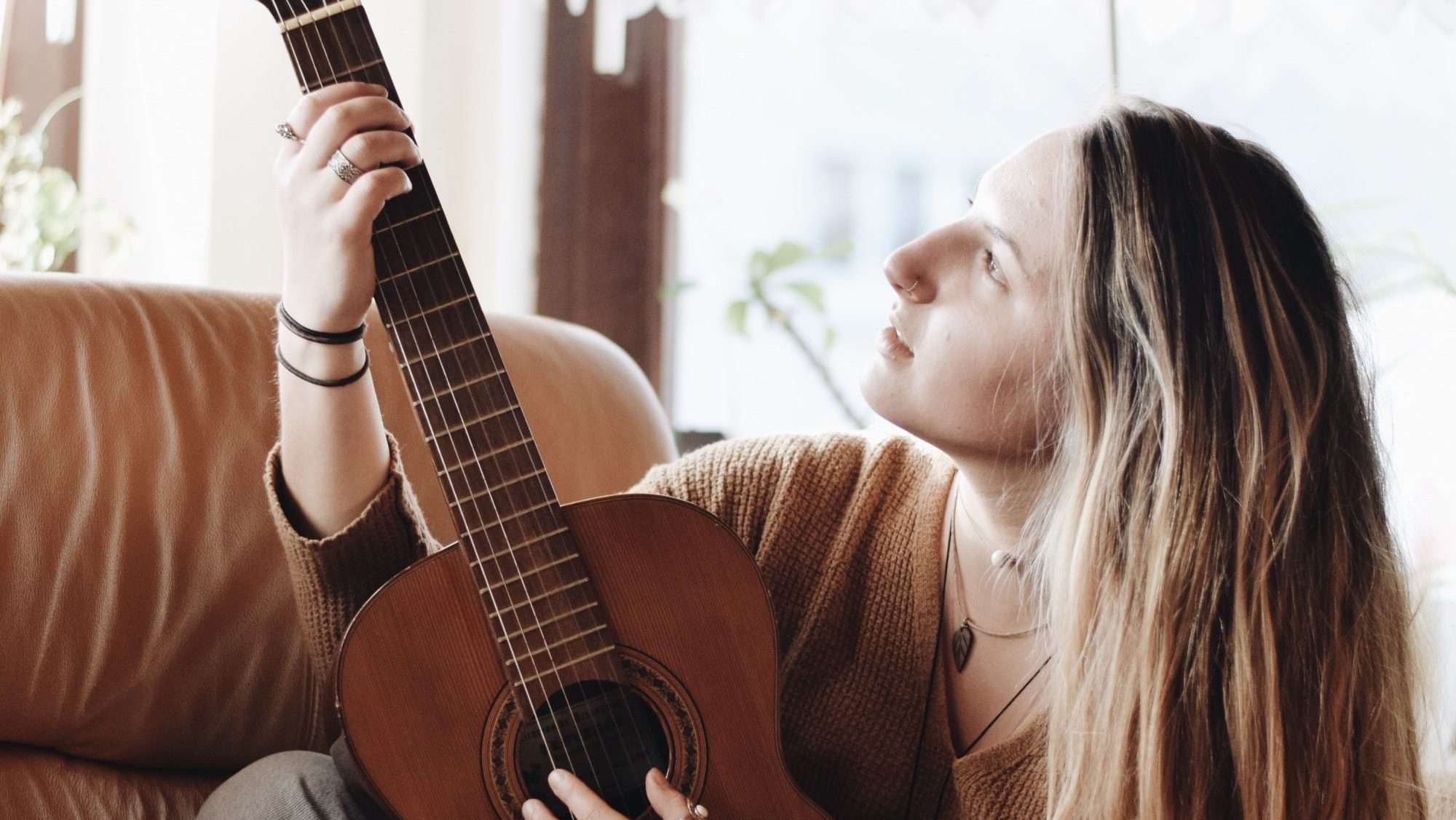 Jerry Willard's book 50 Easy Classical Guitar Solos is a great book to play through for those starting to play Classical Guitar. However, without some guidance, you will not get the full benefit. Of course, scheduling one-on-one lessons with a good teacher is best.
But for those who are unable to schedule time with a good teacher, there is another option. Watch a preview of a course, on how to use Jerry Willard's book to your advantage below. (Also see the video on this page for a play-through of solos 1 through 10).
Preview of Course
Disclosure: Some of the links in this post are 'affiliate links'. This means if you click on the link and purchase the item, I will receive an affiliate commission.
Video Transcript
Hi, I'm John Chamley and, although I've played many styles of guitar, I've actually had probably about seven years of classical guitar lessons. So I know a little bit about the style. And interestingly, whenever I practice, if I go back to classical, that's when I get the most out of my practices.
| | |
| --- | --- |
| look inside | Fifty Easy Classical Guitar Solos Edited by Jerry Willard. Music Sales America. Renaissance, Baroque and Classical Period. Softcover easy guitar tablature book and examples CD. With standard notation, guitar tablature, fingerings and introductory text. 78 pages. Music Sales #MUSAM949058. Published by Music Sales (HL.14037208). |
So what I'd like to do today is start to share something, and I want to use this book. It's called 50 Easy Classical Guitar Solos by Jerry Willard. And what Jerry does is present us with a series of easy classical guitar pieces. And they go generally in order of difficulty from beginning to the end of the book.
Now, if you picked up this book and just started to go through it to learn classical guitar, you'll definitely get something out of it. But if you don't understand some things about classical guitar you will not get the full value out of the book.
Guitar Practice Log book – Weekly Planner: 10 row practice log, 4 multipurpose TAB/staff lines, fretboard length blank chord chart  Lasts well over 2 Years – 1 page per week.
"Lesson" from 50 Easy Guitar Solos
So I'm going to play the first page of the first piece in the book and it's called Lesson by Fernando Sor.
Measure 1
If we take a look at the very first measure you've got three notes and it's an open G, an open E and a C on the first fret of the second string. What he does there is, he indicates the fingering using the pima method p i m a and he says p m i, which is fair enough. Now if you're not familiar with how classical guitar goes then you may just play it like this (plays example) and let those strings ring on.
| | |
| --- | --- |
| look inside | Library of Easy Classical Guitar Solos Composed by Various. Edited by Jerry Willard. Arranged by Jerry Willard. Songbooks & Methods. Music Sales America. Classical. Softcover. With guitar tablature. 272 pages. Music Sales #AM988075. Published by Music Sales (HL.14019029). |
But the benefit of using three fingers like this says is, you can play that first note then play the second note and use the thumb to damp that first string that you just played. And then when you play the i finger, you can damp the first string. So it means that the notes played are played to their full value and they don't play any more.
Measure 2
All right, now he gets very specific about the second measure. In the second measure he has you playing the middle finger and then the i m i, which puts you in a good position for the next measure, which plays the thumb and then the middle finger.
And then the index finger, so playing this way and planning how you play is a big benefit. You can think of it if you come from another style where you play picking. You can think of it like speed picking, you know, alternate picking and speed picking. It's being precise about the way you play the notes and what you can take away from this.
It's a real benefit for playing more complex pieces in classical and also for playing any other style. What I'm going to be doing, is going through each one of these pieces and highlighting the things that may not be obvious to someone who doesn't know classical technique. And I'm going to help you to get the best out of this.
So if you're interested, then come along with me on the journey and I'll show you everything that you need to know about how to play the pieces in this book.
Alright so I hope you find that interesting. Let me know below and remember – stay tuned and look forward to seeing you soon.
Other Guitar Book Reviews
Watch video reviews of some great guitar books here.