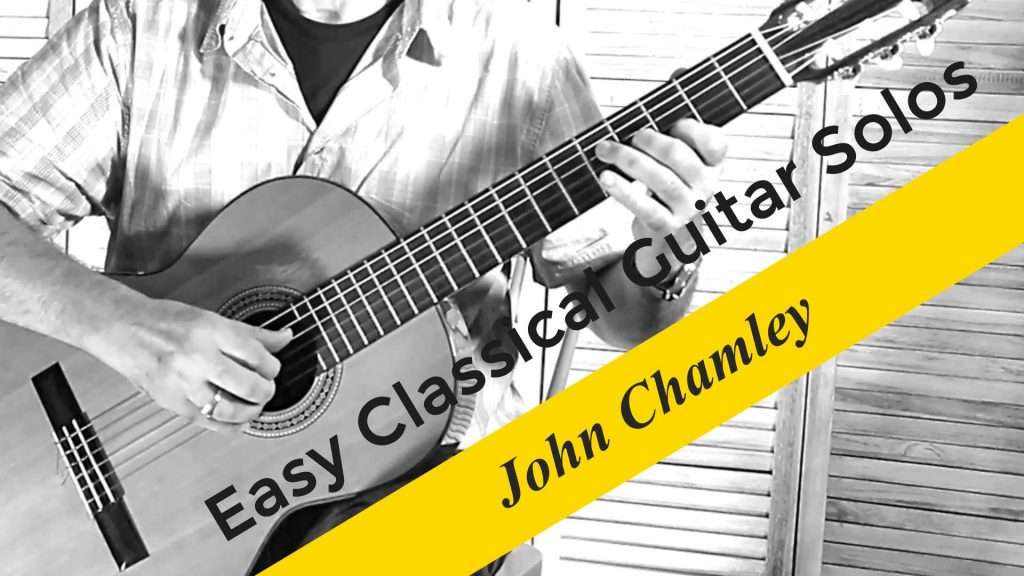 50 Easy Classical Guitar Solos
Jerry Willard's book, Fifty Easy Classical Guitar Solos, is an excellent book for beginners to develop their classical guitar technique. Many of the solos are written by famous guitarist/composers. Aguado, Sor, Carcassi and Carulli were all guitarists. However, a number of compositions are arrangements for guitar.
What makes this collection of music pieces more valuable is the organization. The music solos are presented in order of technical difficulty. So, for the beginner, the book is an effective way to develop various classical guitar techniques. However, there is a problem: To get the most from this book, you need a teacher.
If the "uninitiated" classical guitar player, without a teacher, works diligently through the book, important concepts of this playing style are likely to be missed.
The best solution for this is to find a good classical guitar teacher. But that may not be feasible for many people, due to lack of time, money, or inaccessibility. So is there an alternative?
Guitar Teacher Alternative
You are in luck! Unlike any other time in history, we have access to some great teachers on the web, even for free. Then there are some great bargain courses that address specific needs.
One such course (shameless plug – and it's actually not quite ready yet!) is my new course called "Easy Classical Guitar Solos." In the course I explain all of the things that I have learned from my teachers over the years, relevant to this style and level of playing.
Watch the intro to the course below. Then subscribe to the newsletter. You will receive promotions for the new course and also have chance of receiving a few free giveaway courses. Scroll down to where it says "Ok I'm in" to subscribe.
Guitar Classes – Available Now