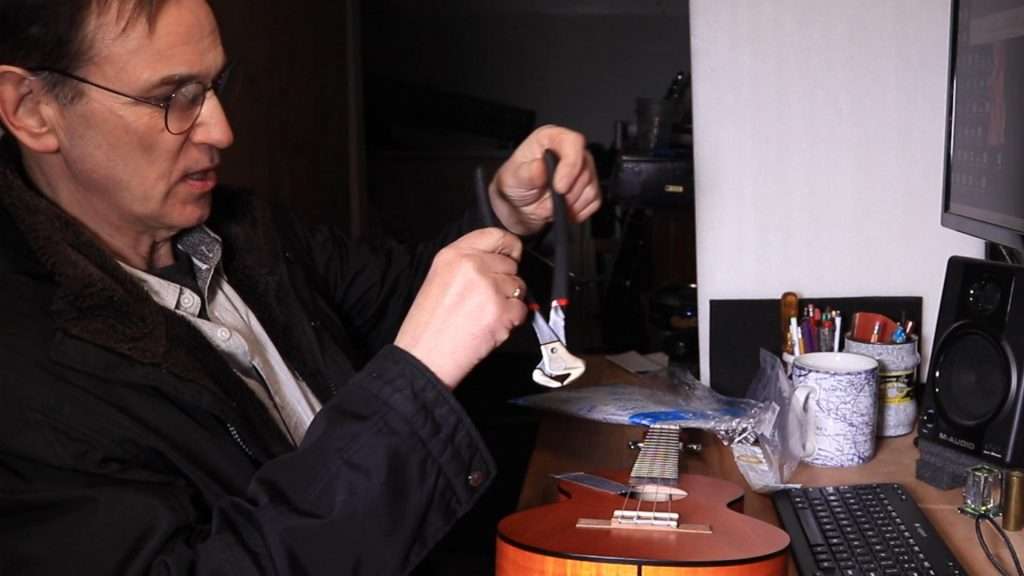 This article and video shows how to pull frets from a guitar or other fretted instrument without causing damage to the instrument. With the correct tools this is not as difficult as you might think. In the video that follows, watch how I did this for the first time without much difficulty.
Since this was the first time that I did this, I learned a few things as I pulled out five frets on a Ukulele. If you are considering to do this on your guitar or fretted instrument, do yourself a favor and watch the video to get some valuable tips.
Tools for Pulling Frets
There are several things to consider when pulling frets from an instrument. Firstly the tools you will need, and whether the frets have been previously glued in place. I suspect that most inexpensive instruments do not use glue.
Affiliate link to Fret Pulling Pincers used in the video: https://amzn.to/3qqBlVm
Pull Frets That are Glued
If there is no glue, then this is an easier situation. If hot glue was used, then you will need to provide some heat from a soldering gun the melt the glue before removing each fret.
Once the glue has softened, use good quality fret pulling pincers to ease the fret away from the instrument body. Watch the video on this page to see how that is done.
In the video, the instrument is small and light so it was possible to hold the instrument while remove the frets. This would not be practical with a larger and heavier instrument.
Listen to The Featured Instrument
The instrument that was used to demonstrate fret pulling is featured in several music videos. Watch them here: