Chestnuts Roasting on an Open Fire, also know as The Christmas Song was written by Bob Wells and Mel Torme. Find out more about the song here on Wikipedia. Get the guitar chords for the song below and watch tutorial videos.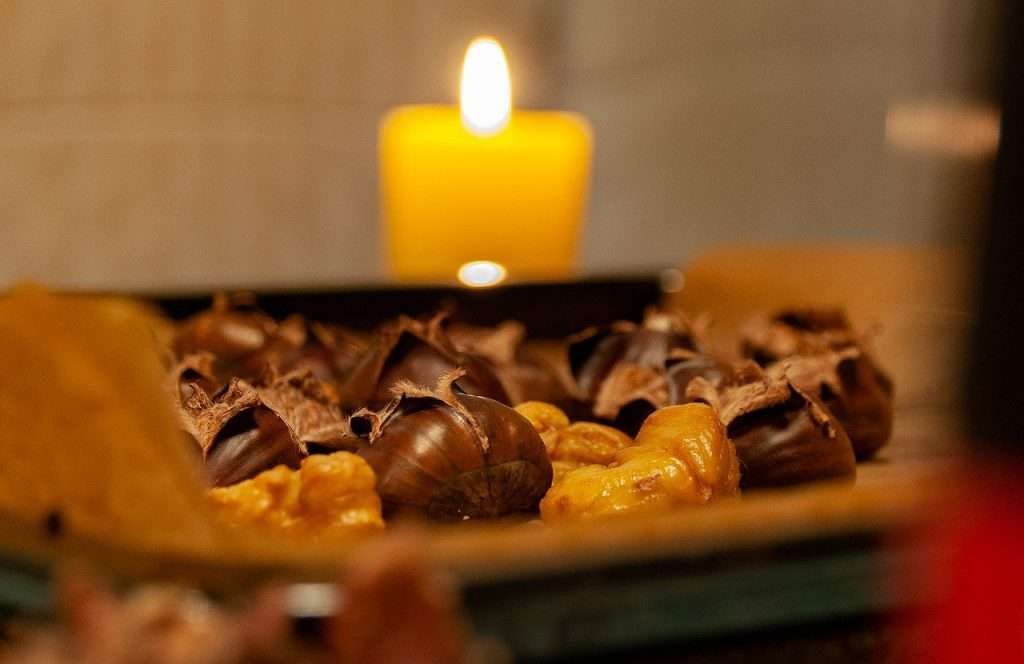 Nat King Cole recorded the song, and it has been a very popular seasonal and nostalgic song for many people. Music from this era has some great harmonies and you do need to be able to play your bar chords to play this. The version below was carefully transcribed from the original recording trying to keep the original key and chords.
Get FREE Music Practice Log Sheets and handy Books on this page.
Bar Chord Course
If you are need to develop your bar chord playing abilities, take the course on this page.
Chestnuts Roasting Guitar Tutorial Video – Part 1
Get started learning the chords for The Christmas Song in this overview of the first verse in the video below. Download the TAB/ Notation sheet below the video and start learning the chords.
Consider subscribing to the GuitarBasement YouTube channel and select the option to be notified when new videos are posted. Watch Part 2 below.
The Christmas Song Tutorial Video – Part 2
In Part 2, get an overview of the Chords for the 2nd Verse, Bridge, the Repeat and the Ending.
Master the guitar neck and never look back.
FREE TAB – The Christmas Song
Get The Christmas Song – Chestnuts Roasting on an Open Fire TAB/Notation file here. This is a 4-page music sheet with TAB, Chords and standard notation for the chords. Music is written in the original key.